Holiday Nears
Posted by Pete Bouchard
Forecast is locked for the big feast on Thanksgiving. We'll see a lot of clouds for travel day Wednesday, then tons of sun, dry weather and light (OK, maybe non-existent) wind.
The coldest air seems to have passed as well. Temperatures this morning were as cold as 20 degrees in the suburbs (!), but now high clouds are streaming overhead, keeping us from the free-fall in previous nights. By morning, I expect we'll see upper 20s to low 30s all around the city (upper 30s downtown).
Also of note, the big inversion (temps warming with height - sealing in the lowest levels of the atmosphere) parked over New England. You may have noticed it in nights past. It traps the smoke, pollutants and fog close to the ground. You can literally see it (and smell it) fan out across the city late at night. Here's an example of what I'm talking about (NOT from our area):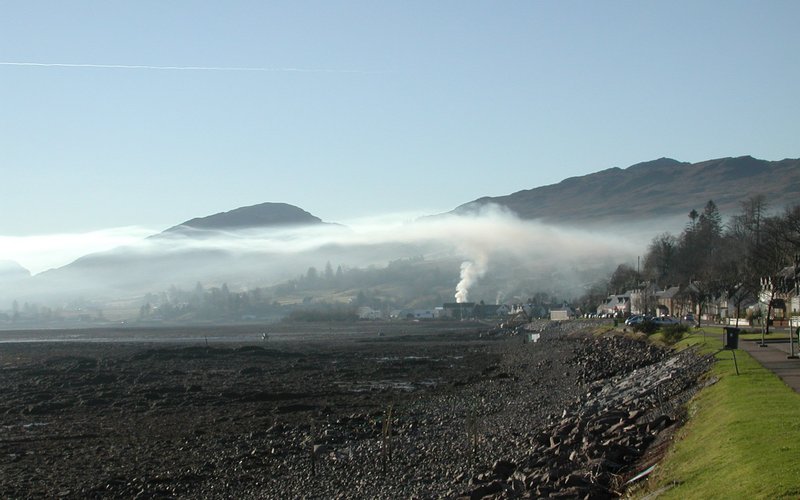 Anyway, we'll be looking at a more jumpy forecast into the holiday weekend. Front will cross on Saturday and start shaking things up. Cold weather follows through Sunday and into Monday. Storm system may bring us some wintery weather by Tuesday.
Enjoy the peace and quiet, and safe travels!
Pete