Drier Air Tiptoes In
Posted by Pete Bouchard
Downpours started the day, and a few isolated storms finished it.
Hudson: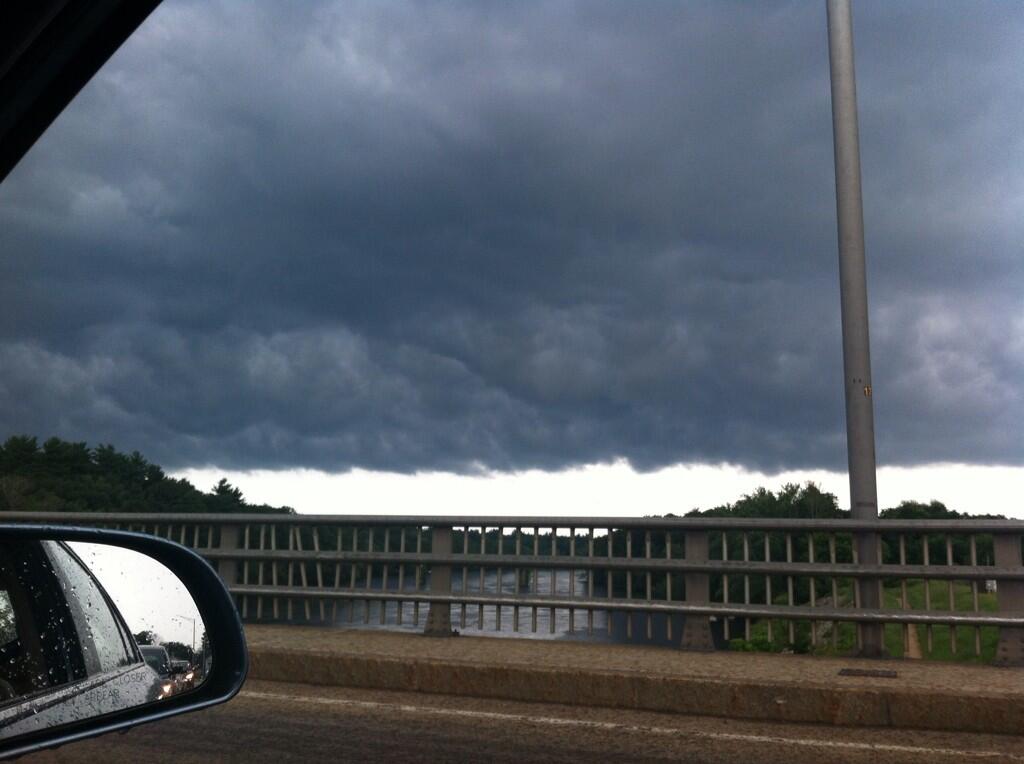 Natick: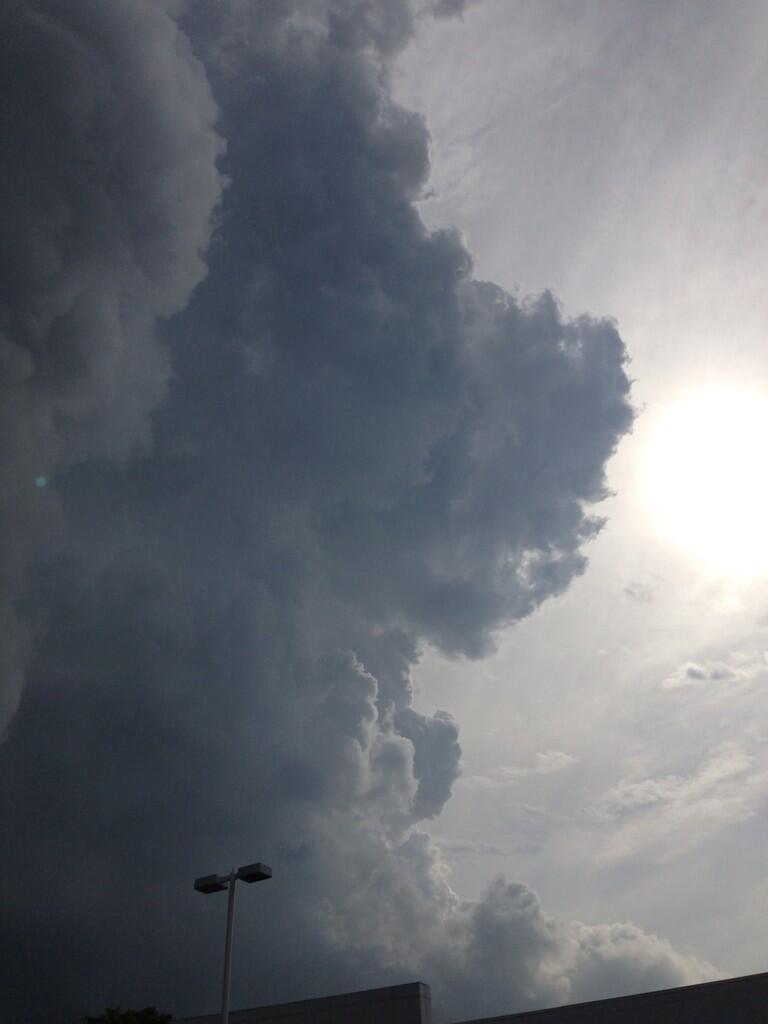 And Salem, NH: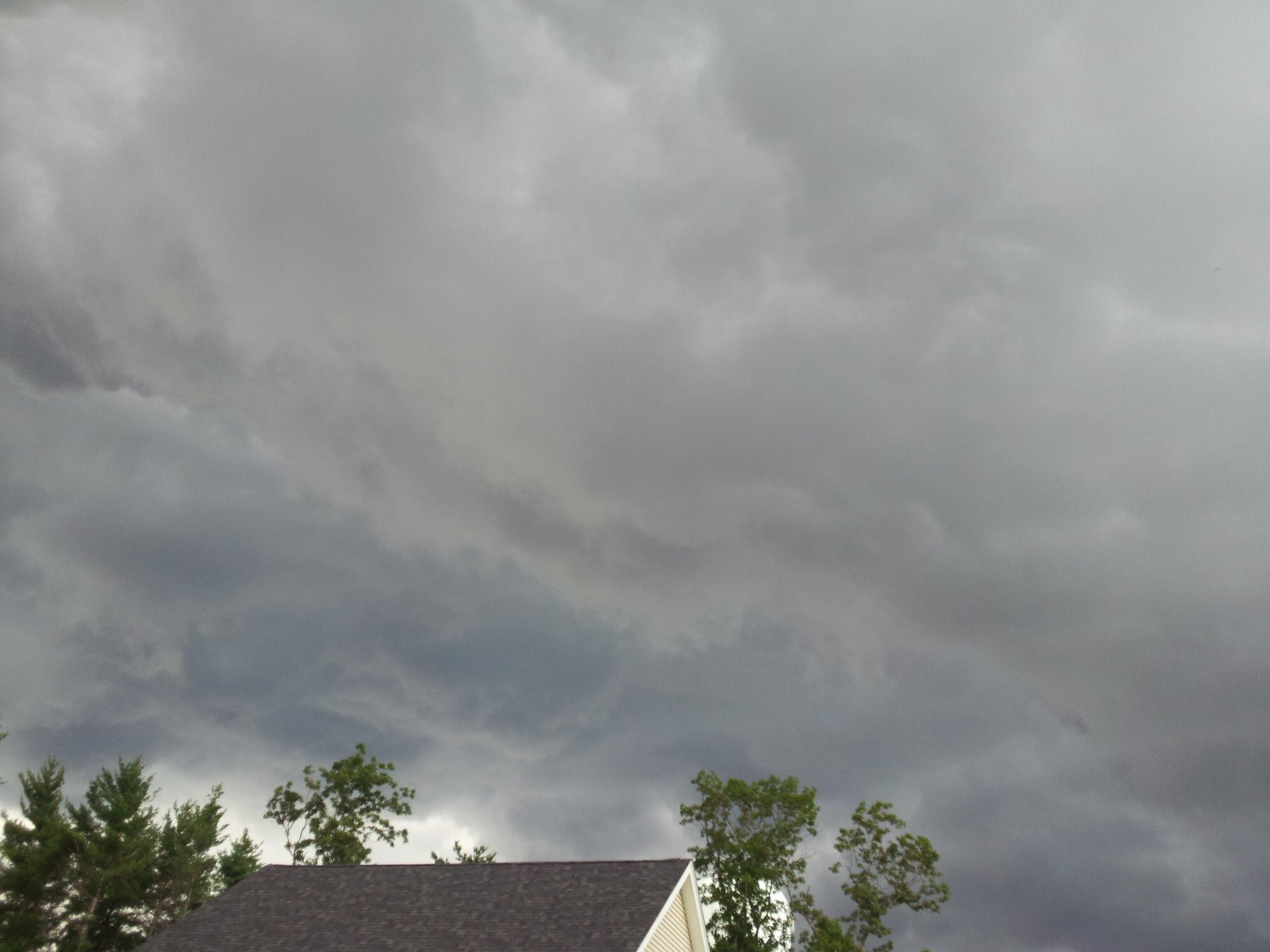 Thanks to @daniellerocks1011, @Chafitz and @Sweetba12 for those.
No reports of severe weather, but there was some weak rotation was detected when that top picture was taken out in Hudson, MA.
Time to bid adieu to the sticky air - at least for the short term. In this soupy pattern, one day is all we can squeeze out. The issue here is we won't get a strong push of dry air into the Commonwealth. For that reason, the front will run out of gas and stall over the Cape. There it meets its demise and slowly dissolves through Saturday. Therein lies the problem for those vacationing on the Cape. May not get a good beach day until Sunday. That's not to say the next two days are washed out. Saturday's better than Friday, but there still may be a sprinkle. Otherwise, the shower threat tomorrow is as follows:
Most of the showers will be in the afternoon. Even then, I'm giving you the wettest scenario. We could get away with even fewer showers tomorrow if the front starts to decay a little faster. All in all, not a drenching forecast - and certainly drier than I was thinking yesterday.
Enjoy it. We're heading back into the tropics by early next week.
Pete