Fresh Air
Posted by Pete Bouchard
Few days in summer can measure up to a bright blue sky with refreshing air.
Unfortunately for us, not everyone was able to get a seat at the table. Southern New England was divided today with bright blue to the north of the Pike and funky clouds to the south.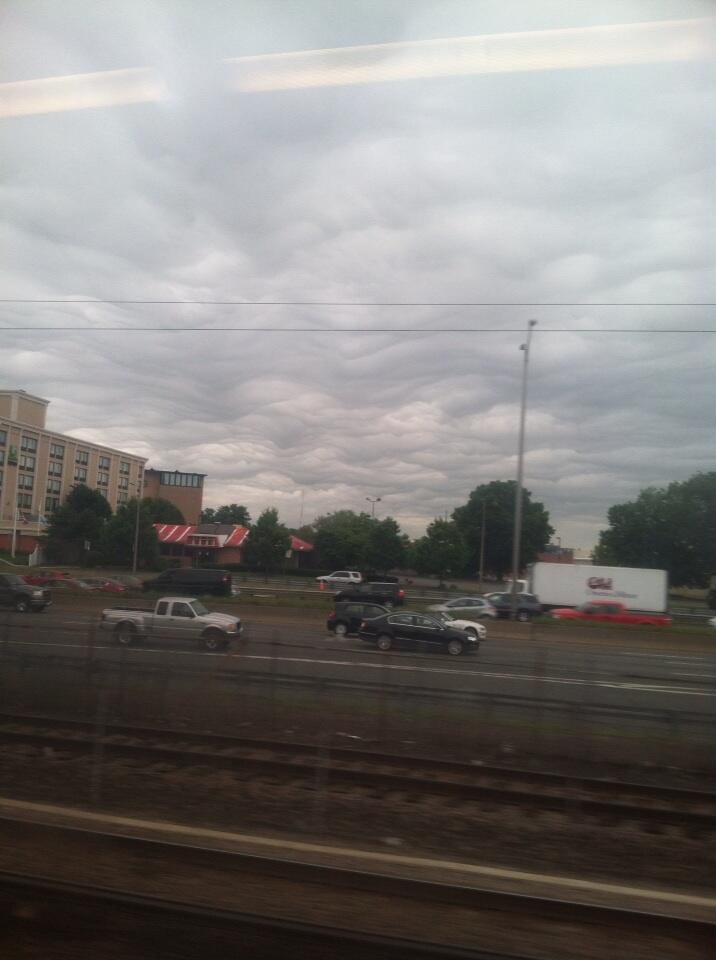 (Thanks to @NMerianosWX)
That's our old front sitting over Southeast Mass. It wasn't enough to fire off showers, but it gave us a dense overcast in some spots. I'm watching that slowly work north through the night as what's left of the front tries to push back to NH.
It's a trip the front will never finish. Whatever clouds are around tomorrow morning will lift by afternoon, and with a massive high pressure system moving in, our fate is sealed.
Heat will pump back in Sunday, and stay for week. We're talking tropical air (again) folks, and the heat will get thrown in as a package deal. Low 90s should reign from Monday through Friday (if you're on vaca, man did you pick a winner!) with some spots challenging the mid 90s early in the week.
Hunker down, enjoy the weekend and prepare for the heat.
Pete