Extended Hot Spell
Posted by Pete Bouchard
Day two of the heat wave. Why are we so sure it will stay hot enough for three consecutive days of 90 or better (official definition of a heat wave)?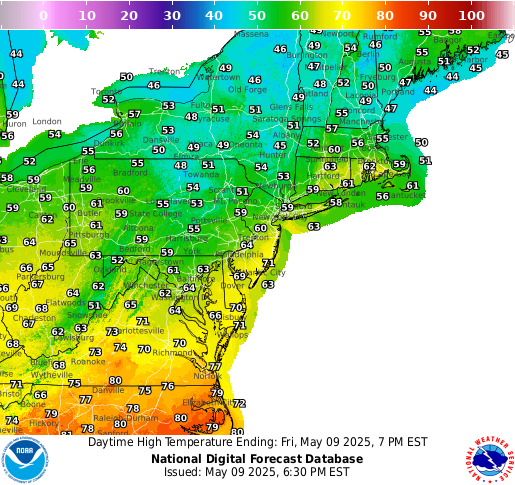 (For the record, our high was 92 in Boston, not 91)
Because we are surrounded by hot air....and there's no escaping it. Immense high pressure has latched onto New England and The Maritime Provinces (it was 90 in Halifax, NS today!) and it won't let go. It will even squash the thunder threat through Wednesday across Southern New England, keeping that passing, soothing summertime storm out of reach.
But it's not all fire and brimstone here. We're looking for small nuances in the forecast to find relief. Today we found a gentle afternoon sea breeze that knocked back temperatures while a small pocket of dry air lowered dew points across other communities away from the coast. Both combined to make it feel a LITTLE more tolerable. In addition, we won't be snapping any high temperature records in the coming days. Records are in the upper 90s, and I'm not seeing anything like that on the horizon.
So kick back with a cool drink and let summer roll.
Pete