Sky Opens Up
Posted by Pete Bouchard
The heavens opened up today, and this was their stairway: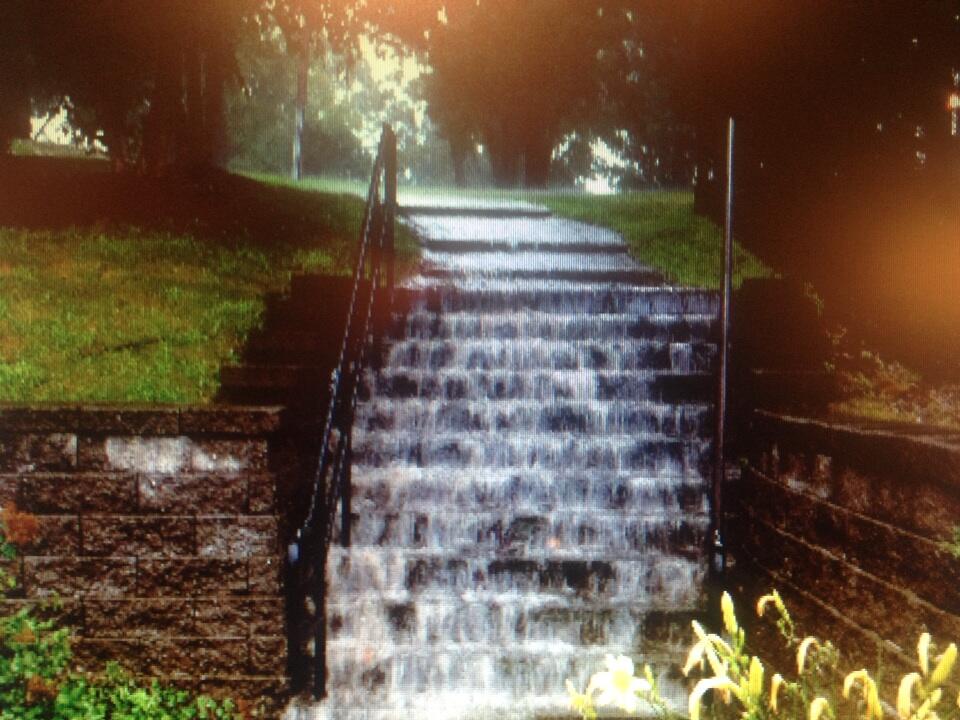 (thanks to Mike from the Charles River Co. Club)
Ominous clouds heralded the arrival of the storms in Attleboro: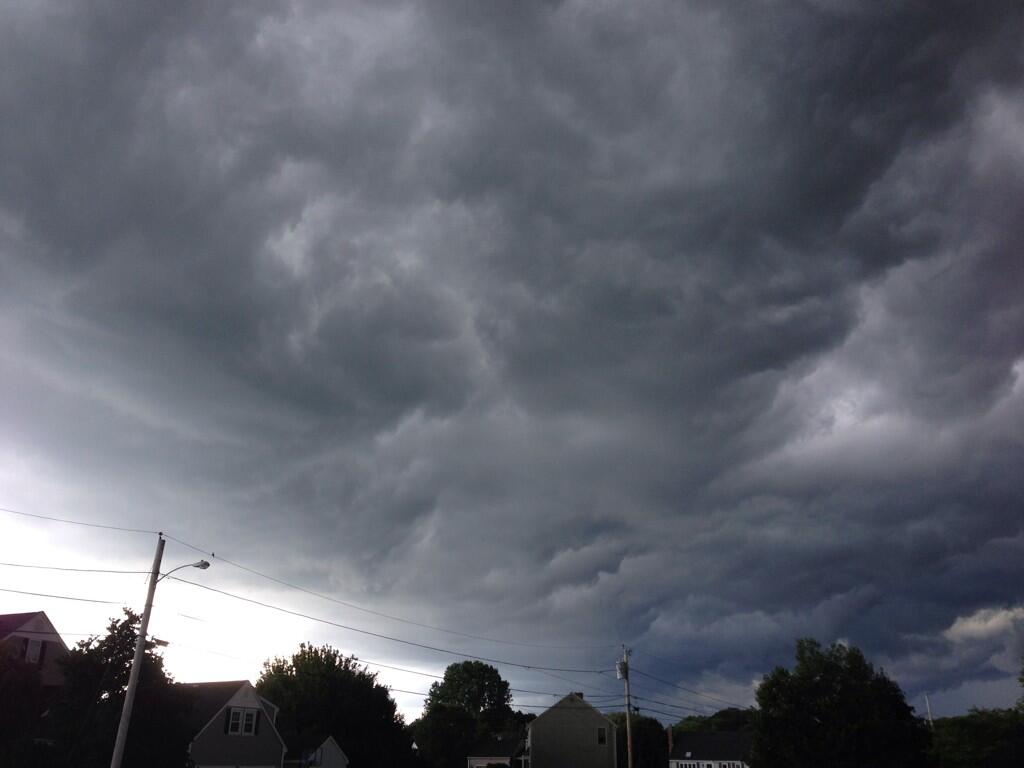 (thanks to @SammieTom)
And your rainfall totals:
All in all, more hits than misses...except for parts of SE Mass. As we move forward in the forecast, there will be more that divides us (north vs. south) in the days to come.
What do I mean by that? The front that pushed the storms along will stall and decay across SE Mass. - that being Middleboro, Plymouth, and Wareham. Here's where we divide the Commonwealth into the "haves" and "have-nots". Northwest of the above mentioned towns/cities, dry air will infiltrate tomorrow and Thursday. Southeast of that line, it will remain sticky....for the foreseeable future. All throughout the South Shore and out through the Cape, a small threat for a pop-up shower will exist through Thursday - and possibly Friday. This isn't a threat you cancel plans over, however, since the chances are only around 30-40% and the showers will be passing.
All in all, a quieter, less-humid, drier forecast....with a lot of summer to it.
Pete