Faucet Is Running
Posted by Pete Bouchard
Here's a snapshot of the amount of rain we've seen so far:
Note the deeper reds in CT. That's where 4" of rain has fallen! Closer to home, we've seen about 1-2 inches from Sherborn to Dover to Weston and Wayland.
Needless to say, the firehose is being turned on us tonight and tomorrow.
Is it me, or has every rainy episode this summer come with a Flash Flood Watch? This one is no different: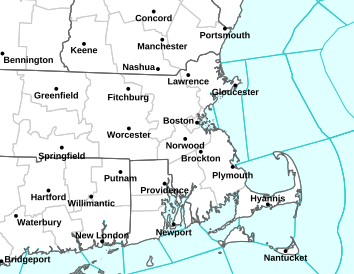 The areas in dark green are where a Flash Flood Watch has been extended through midday tomorrow. All told, up to 2-4 inches of rain could fall with this storm.
What's to blame? How about a stalled front and gobs of tropical air trying to push back into New England? Some folks have even gone as far to say that this is a nor'easter. I'm not going to argue that point. There is a storm center (low pressure) and it is tracking along the coast. Although compared to the bigger ones in winter, this one could fit in a teacup.
From now through the 1st half of Friday, we'll either be in a downpour, a lull or a light shower. It's cool and wet, but it DOES look like it will break off in time for a certain concert at Gillette:
(Insert your song lyric tie-ins to the forecast.)
Regardless of this soaker, the weekend will see a return to summer, beach days and the humidity - although I'm NOT seeing us in the steam bath of weeks past. Hey, there's always August for that, right?
Stay dry.
Pete