Summer's Return
Posted by Pete Bouchard
Rain came and went today, but it dragged its heels across parts of the Commonwealth this evening. While some of us dodge evening showers - and downpours - others saw some decent breaks in the overcast.
When it all came to an end near sunset, a few of us were treated to some spectacular rainbows: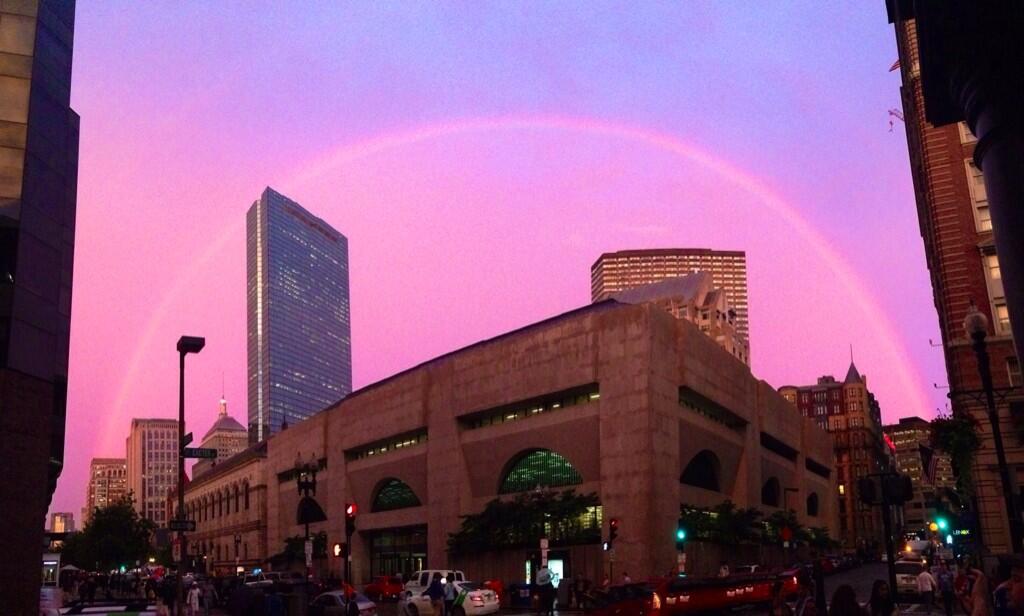 Thanks to @MarianneChick for that.
Unstable air that fostered the showers is pushing away, revealing a dandy START to the weekend forecast. Summertime - and subsequently beach weather - returns to the area tomorrow:
The forecast ISN'T bad for Sunday, but it's not stellar either. I have my eyes on a cool front moving towards New England. This front will slide through on LATE Sunday night and early Monday, BUT a batch of showers running far ahead of it may make a move on us early Sunday. Not something to cancel plans over, since I think these showers will be pretty lightweight and widely scattered. And yes, this is the "not stellar" part of the forecast.
No long-term heat building in the extended forecast. Just as there's no sauna-like humidity either.
Make it a good weekend.
Pete