Shine Down
Posted by Pete Bouchard
Super-soakers rolled through this afternoon. Complete with a few wind gusts that brought down some small limbs and provided another showing of rainbows: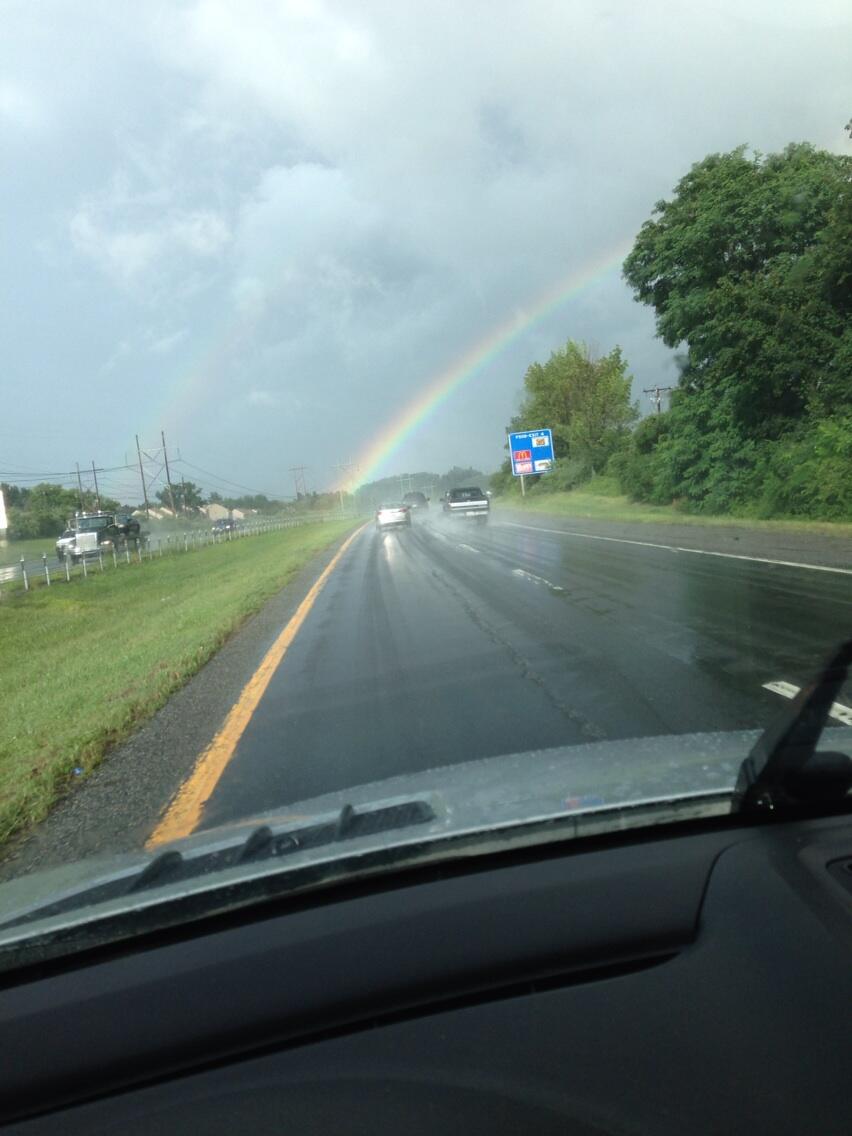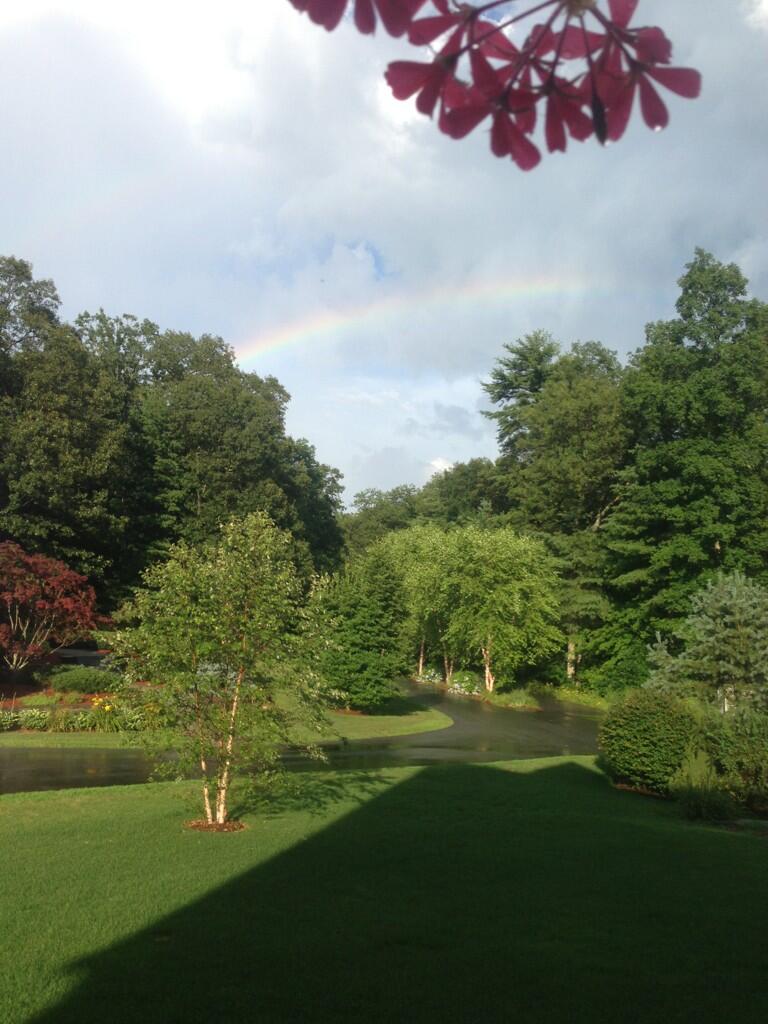 Thanks to @jagga23 and @steveskiz (respectively) for those pictures.
In addition to the rainbows, another ominous cloud moved in with a thunderstorm that passed through Weston, Somerville and Revere. It was a shelf cloud - or innocuous, cool downdraft from the bottom of a storm. They are somewhat common in thunderstorms, but with the sun setting to the west, it set off a firestorm of tweets and mentions on Twitter and fb.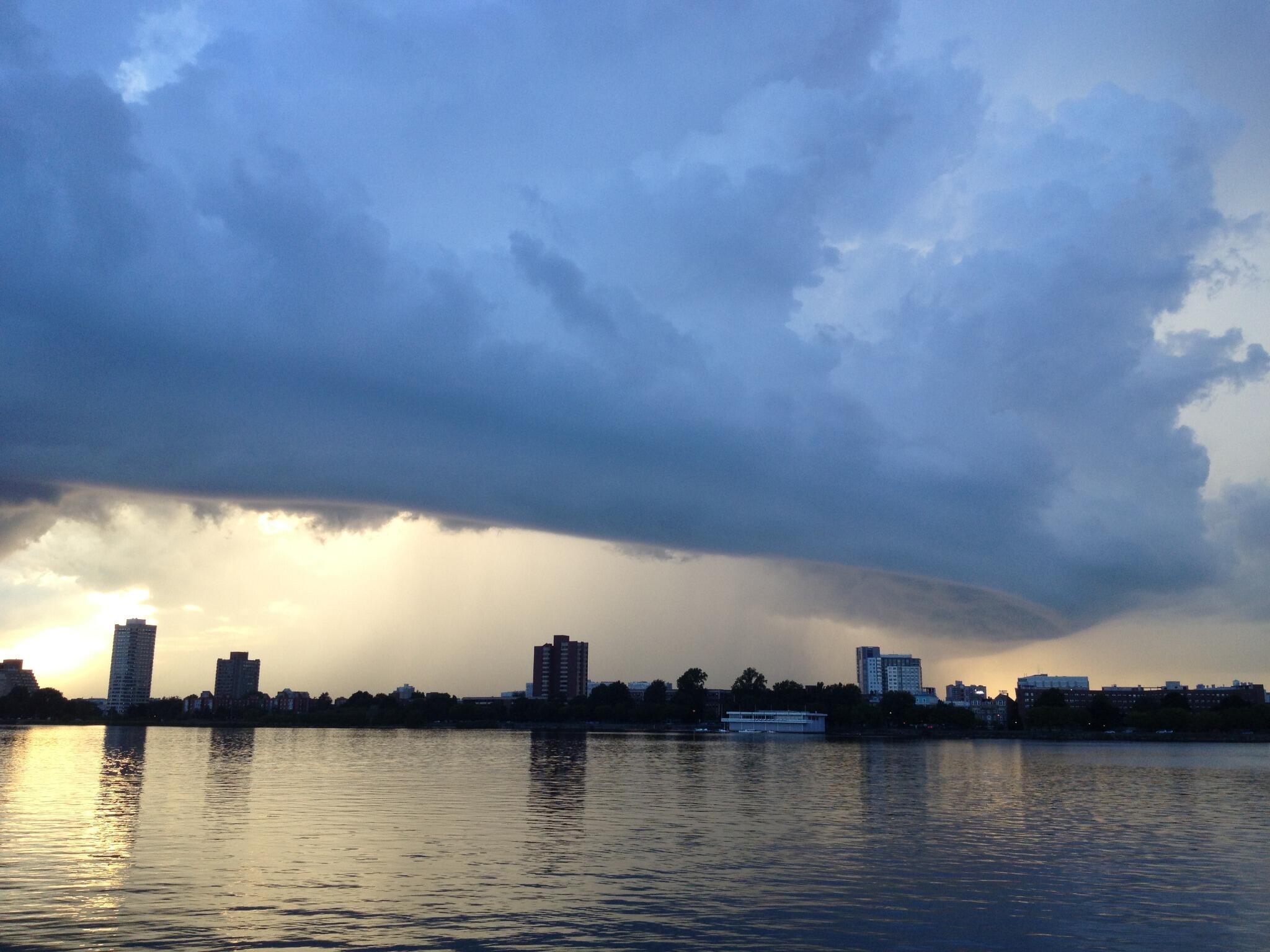 Thanks to @brianhfree for that stellar shot!
Storms are fading this evening, and the cooler, drier air - which sat for much of the day in Western Mass. - is once again on the move. Plan on it being a part of our forecast for both Tuesday and Wednesday of this week as reflected in this dewpoint forecast:
Both days feature a good amount of sun (more Wednesday than Tuesday) and some refreshingly cool nights. Days are getting shorter (on the order of 2+ minutes per day!) now that we're in late July, so the nights are longer and there's a greater opportunity to cool things off. Expect lows in some of the suburbs to be in the LOW 50s by Wednesday morning. Aaaahhh!!
Later in the week, some showers may come back to us as a weather system slides through. Right now, the timing is late Thursday and early Friday. And that's pretty much our only chance for wet weather in the next 7 days.
Pete