Another Nippy Night
Posted by Pete Bouchard
Count me as one of the shocked meteorologists when I discovered Boston broke a record low temperature this morning.
Record was 45, but somehow - even with a breeze - we managed to briefly dip to 44. Sure, breezes make it feel colder to humans and animals, but they also act to warm the air by keeping the cold from settling or pooling around the observing site.
As our high pressure system moves directly overhead, another chilly night is in store for all of New England. These high pressure systems act to shut off the winds (except along the coast) and let the temperatures crumble. Frost advisories are up again: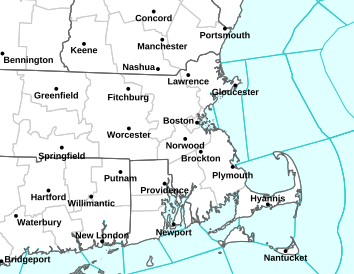 Now even though the blue doesn't show up on the South Shore or Metrowest, I still think there's the possibility of some frost. Why? We have an ideal setup, we didn't warm up all that much today, AND last night's temps were in the upper 30s/low 40s.
You can set aside the cold in the coming days. This high slips offshore and the southwest winds - with tons of sun - will do the rest:
Still no storms in sight, so sweet September weather rolls on.
Pete
---
Late night update....reports of a large, fiery meteor streaking across sky from Maine to the North Shore. No reports of damage/debris, and no further sightings likely. These are random, uncommon events in which the meteor burns up upon entry into Earth's atmosphere. Do a Goggle search of bolide meteor for further information.

-Pete