Changes Are Afoot
Posted by Pete Bouchard
Depending on where you were, it was either drab or stunning today. Check out SE Mass. in this picture: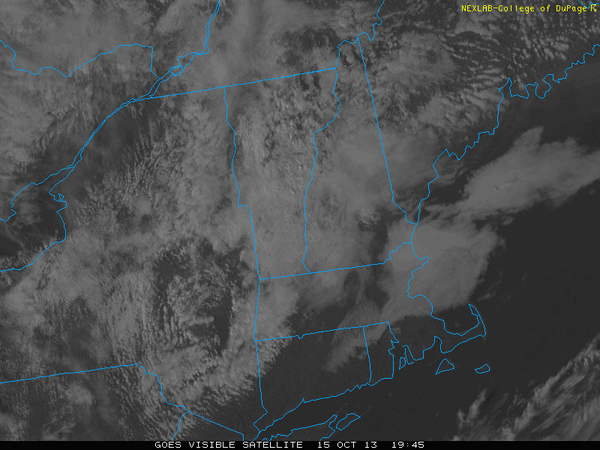 That was sheer blue sky. And the temperatures responded in kind. Highs hit the lower 70s around greater Taunton! That is the warmest it will be...
...until Thursday.
Three separate weather systems will affect us in the next three days, but it's not what you think. All of them will be weak, they'll only occupy a small part of the day, and the temperatures will only sag a bit heading into the weekend.
Typically in these setups, the weather maps have a hard time pacing the systems out. This time, however, I think they have a good hold of the situation. Each morning will have a slightly greater chance at a shower.
Once this volley of weather systems passes, we'll mellow out for the weekend with a good show of clouds on Saturday, and a brighter Sunday forecast.
Later next week, the REAL cold may ride into town. Details to follow, but it's looking like sweaters, hats and gloves will be the order of the day(s).
Pete