Rounding the Corner
Posted by Pete Bouchard
Brrrr...one of the colder starts this season:
I'd like to say we had a respectable recovery, but the airmass never really got a boost from El Sol this afternoon. Best we could manage were a few 53 degree readings (and one 55 on the Vineyard) in SE Mass.
We'll set aside the cold for a little while as warmer air is driven up the Eastern Seaboard in the coming days. There's plenty of warm south of the Mason Dixon Line, so all we need is a weather system to hurl it north.
Enter our next storm...
...yes, it's still in the makings, but it promises to warm us up and soak us down. Thursday night (late, after trick-or-treating) a line of heavy showers and/or downpours marches out of Great Lakes and crosses into New England. It's badly needed too...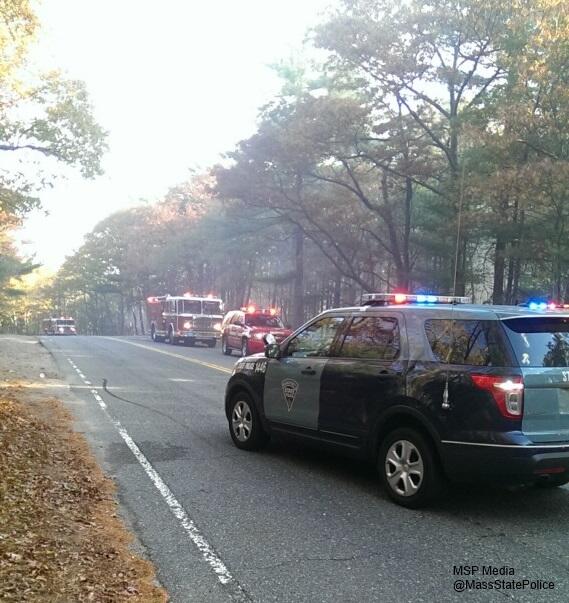 (Thanks to @MassStatePolice and @RobertKearns for that pic.)
Brush fires have popped up across the Blue Hills Reservation in the last two days. We're so dry, we're knocking on the door of climate history:
I'm expecting about that much (half inch) in some spots late Thursday and early Friday. There's another opportunity for a few more showers Saturday, but it's not looking like it will amount to much at all.
Part two of this storm: the wind. High above us at 5-8,000 feet, winds will be blowing at 80-90 mph!! Some of that momentum will cause our winds to gust to 40-45mph late at night on Thursday and into Friday morning down here on the ground. Keep the flashlights handy as there may be some scattered power outages throughout New England.
Overall, the pattern is busy, with more opportunities for wet weather next week. We'll have to see if it amounts to a drought bustering change or not.
Gooooooooooo Sox!!!!!!!!!!!!
Pete